Maximum Protection Against Harmful Ionizing Radiation
Our high quality USA manufactured radiation protection products include our lightweight lead-free aprons, thyroid collars, leaded eyewear, radiation reducing gloves, x-ray accessories & mobile barriers. These products give our customers the safety they need, the style they want and the personal service that makes all the difference. Barrier Technologies is fast becoming the worldwide industry leader in radiation protection product manufacturing by emphasizing quality, innovation, shorter lead times, and world class customer service.
Anti-bacterial
The anti-bacterial surface of the UltraFlex apron helps in providing the hygienic condition so necessary during all procedures. Additives on the surface material help reduce potential cross contamination.
Lightweight
The unique composition of the radio protective inner core material significantly reduces the weight of the UltraFlex apron. This provides maximum comfort compared to leaded and other non-leaded aprons.
Stain Resistant
Stain and Fluid resistance of the urethane surface of the UltraFlex apron makes clean up and apron maintenance easier and more effective while maintaining that spotless appearance expected for procedures.
Flexible
UltraFlex outer fabric has 4 way stretchability. The inner apron lining is a softer more adaptable and breathable fabric. The combination of these two components provides the renowned flexibility of the UltraFlex apron.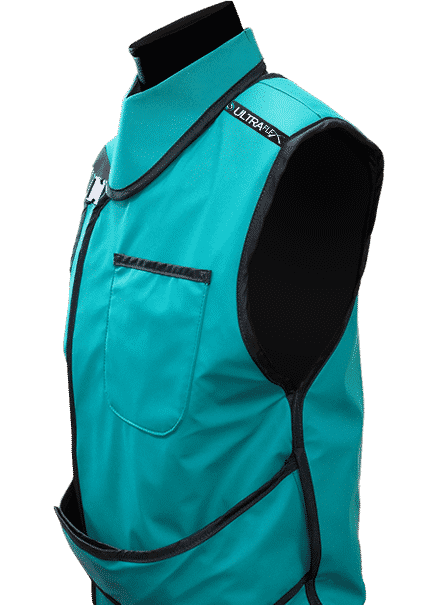 The Nautilus Surgical team of professionals are here to help. Feel free to call or send a message.