Otopront
​Partner of ENT practitioners for more than 70 years
Finest ENT Equipment – Made in Germany. Since 1950.
Otopront has been trusted and appreciated by ENT specialists for more than 70 years now. The closer the links between markets and people on a global scale, the greater the demand from customers all over the world.
Otopront has evolved from a company with a primarily German customer base to a globally operating enterprise. In more than 150 countries across the globe Otopront is represented with a reliable sales and service network.
Every single member of the Otopront team shares responsibility for providing satisfaction to our customers. Taking on responsibility means commitment to an ideal and doing everything possible to achieve set goals. That's what we mean by trustworthiness.
State of the Art ENT Chairs and Videoendoscopy Systems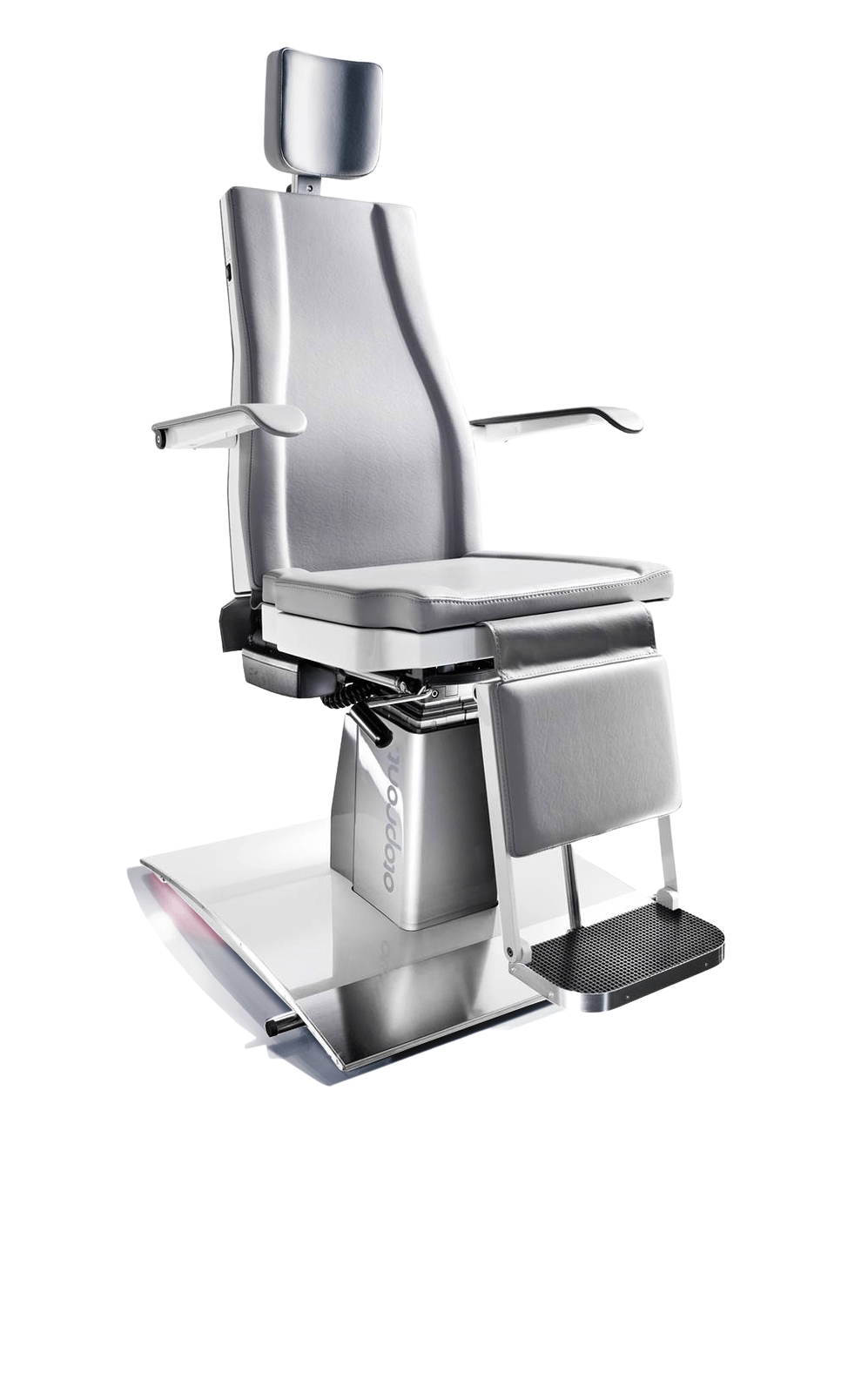 SIT 4 – The original
The ENT treatment and examination chair
The 'SIT 4' ENT examination and treatment chair combines clean design with full functionality and ergonomics – the result of elaborated design and 15 years of continuous development. With its sophisticated features, it presents itself as a stylish multifunction chair.
High quality materials combined with precision workmanship and reinforced heavy-duty components ensure the durability of the SIT 4, even under the most demanding day-to-day conditions in hospitals and practices.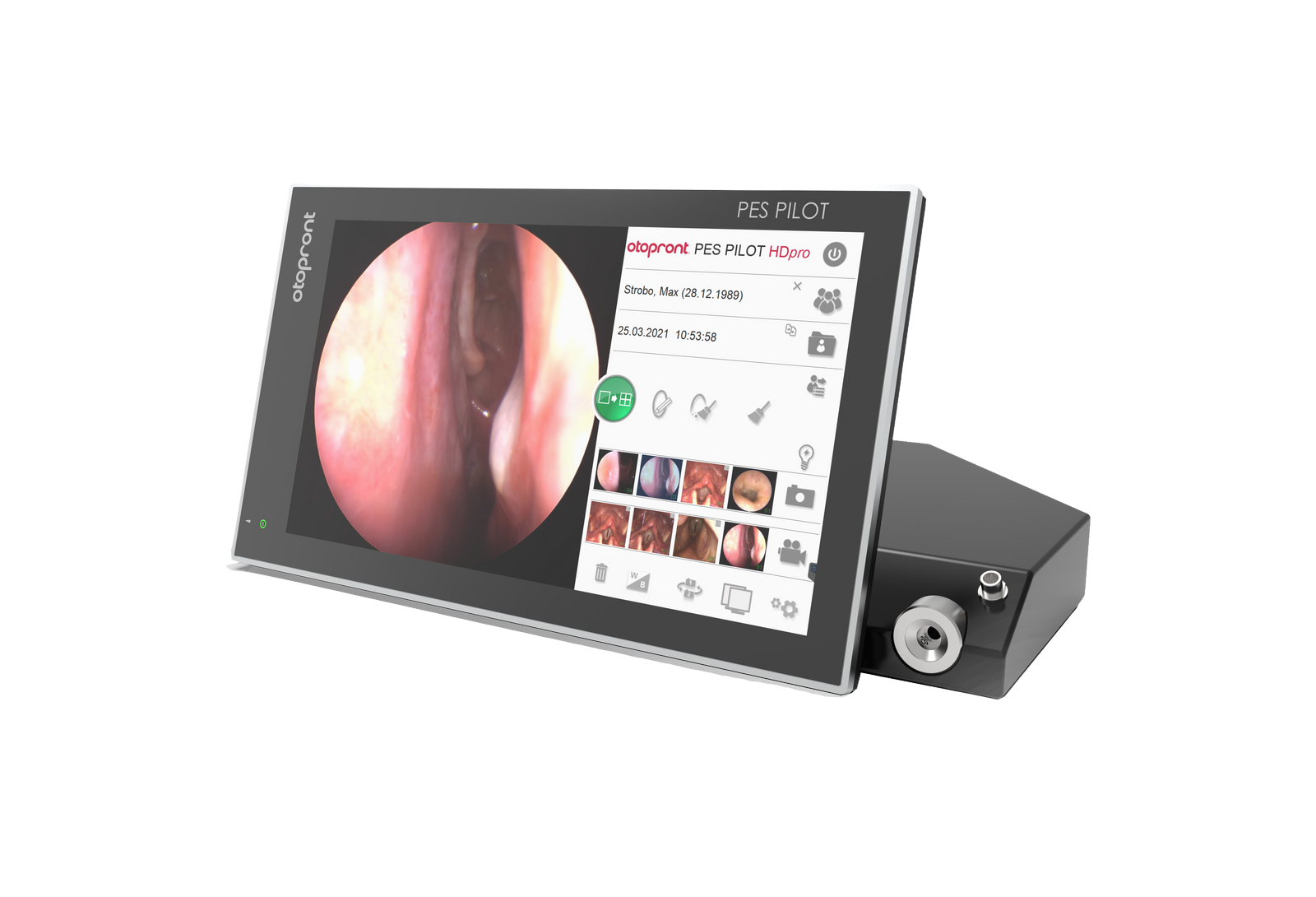 PES PILOT HDpro
The PES PILOT HDpro videoendoscopy system aims to set new standards with regards to image quality, handling, and functionality.
For the PES PILOT HDpro Otopront created a completely new, very intuitive software, comparable to an app on your smartphone, to allow immediate use without training, for an amazingly fast and convenient workflow during examination.
Thanks to numerous IT connections, the PES PILOT HDpro can easily be integrated into many IT-systems of the doctors' offices and is equipped with highly sophisticated Full-HD C-MOS camera chip, which delivers extremely sharp images of highest contrast.
These features distinguish the PES PILOT HDpro creating a ground-breaking future-proof design to enable ENT professionals to work more efficiently.
Leading Edge
ENT Diagnostic and Treatment Unit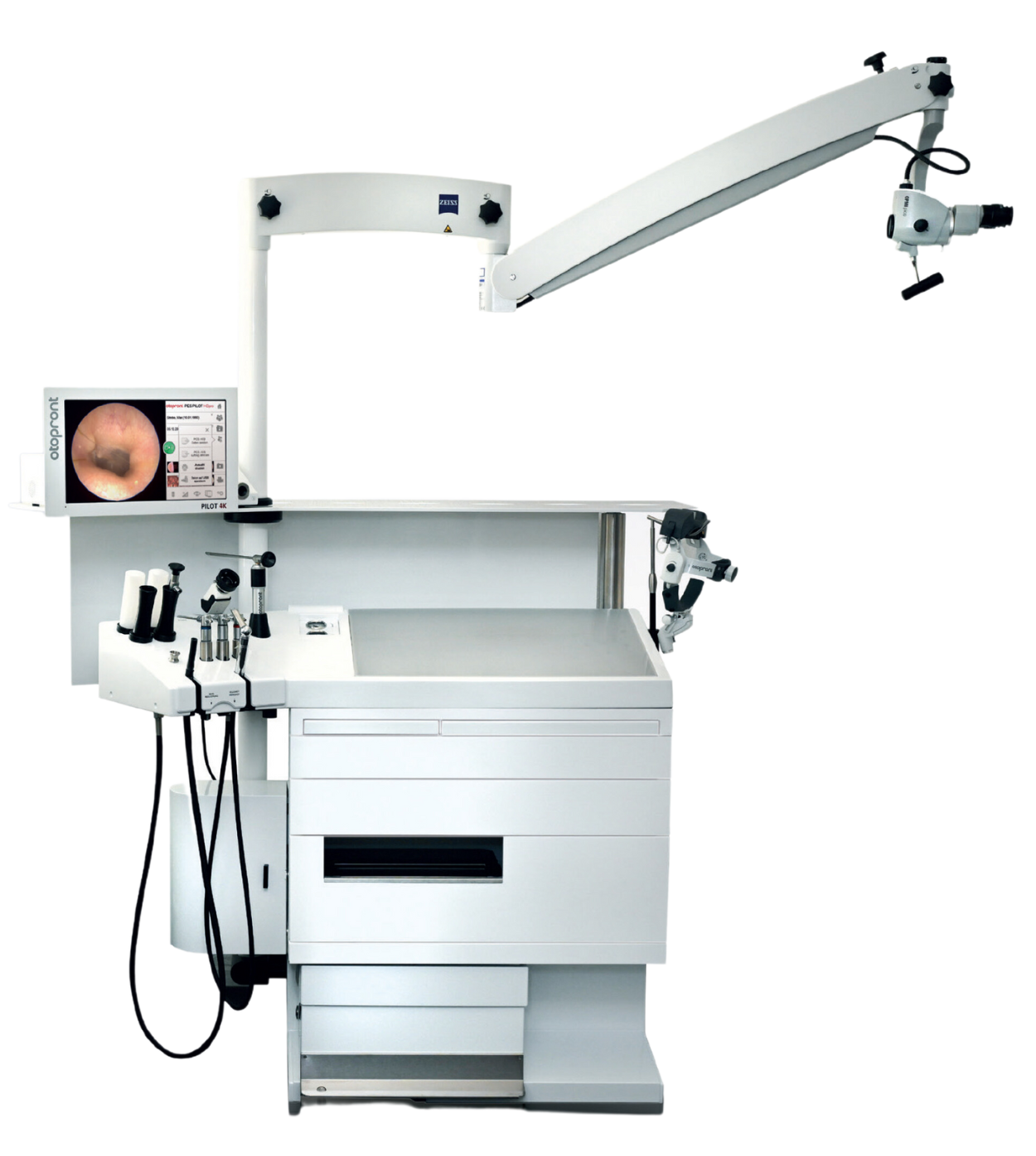 BASIC PLUS – Technically sophisticated and proven classic
MORE THAN 30 YEARS OF CONTINUOUS DEVELOPMENT
The BASIC PLUS represents – more than 30 years of continuous technical and functional development – a design optimized, technically skilled classic.
A modular, freely designable configuration of different variants and sizes of the BASIC PLUS as well as add-on modules and features meets the need for individuality and custom-made solutions.
Distinct lines and shapes provide a tidy, timeless look with calming effect on the patient. At the same time all functional elements are structured, optimally positioned and designed for one-handed operation in daily practice.
Constant use of the latest technologies and materials in close cooperation with hospitals and practices provide valuable development impulses.
From the beginning BASIC PLUS has set standards in terms of technical solutions, overall concept and maintainability. This also applies to the implementation of the hygiene requirement by means of practical and standardized solutions. Once again, BASIC PLUS sets new standards in compliance with hygiene requirements.
Otopront National Distributor Map
About Nautilus Surgical
Simply stated, we provide the highest quality products available for today's surgical market.                    Nautilus Surgical has quickly become the microsurgery "partner of choice" for both hospitals and manufacturers with our reputation for having the most knowledgeable and reliable sales consultants.