ZEISS Medical Technology
​Factory-reconditioned instruments.
Guaranteed performance. 
Exceptional value.
Pre-Owned Instruments Certified by ZEISS and available through Nautilus Surgical
Why Consider a Certified Pre-Owned Instrument?
If your budget is limited or if you do not want to purchase a new microscope, certified pre-owned instruments are definitely an option we can help you evaluate and consider.  These microscopes are re-worked, certified to ZEISS standards and covered by legal warranty. The result: you receive guaranteed performance at an attractive price.
Your Nautilus advisor will work closely with you to define your needs and help identify available instruments that will fit your situation.
The Highest Quality and Peace of Mind
It's important to know that not every used instrument qualifies for the ZEISS Certified Pre-Owned Instrument Program; only those that are well cared for and of a recent generation.
Those that make the grade are reconditioned by factory trained engineers to meet the same factory standards as when the instrument was originally purchased. While there are dozens of "used equipment resellers" out there; only ZEISS can guarantee you're getting ZEISS Quality, Performance and Reliability, backed by their world-wide Service and Customer Care Team and our expertise.  That is why we proudly partner in the program with ZEISS.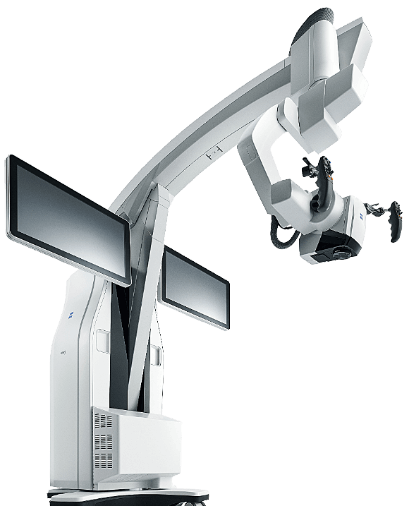 With a ZEISS Certified Pre-Owned Instrument, you get:
Quality
Thorough inspection upon arrival at ZEISS
Thorough testing of components and subsystems performed by their factory trained engineers
Only factory authorized parts are used to rework ZEISS instruments
Cleaning, cosmetic repairs, paint, and detailing as required
Complete systems check to factory performance standards
All system shipments occur with factory provided crates to safeguard your investment
Performance
Professional installation and verification by ZEISS service engineers included
Pre-delivery site audit of your facility to ensure optimum performance after installation
Software updated to the most current version, if possible, to ensure the maximum possible functionality
In many cases, system upgrades and accessories can be bundled into your tool purchase, to provide capabilities typically only available on our most current generation instruments
Reliability
ZEISS backed 1 Year Warranty
All Pre-Owned Instruments are given the same priority service as a new instrument
Support provided by your local ZEISS Field Service Team with professional on-site repairs as well as all spare parts required to support your instrument
Applications and Training Support can also be bundled into your purchase
Protect Service Agreements are available to meet your needs, as well as Repair Services
Take the risk out of a pre-owned microscope purchase!  With a Certified Pre-Owned Instrument and guidance from your Nautilus advisor, you get the Quality, Performance and Reliability that you've come to expect from ZEISS.
About Nautilus Surgical
Simply stated, we provide the highest quality products available for today's surgical market.                    Nautilus Surgical has quickly become the microsurgery "partner of choice" for both hospitals and manufacturers with our reputation for having the most knowledgeable and reliable sales consultants.